CAMPAIGN, BAR ROUGE PARTY COLLECTION 2022
Get ready to ignite the party scene with Marmelstein's vibrant Festive Collection! Designed by the fabulous Emilie Marmelstein, this special lineup is a collaboration with our amazing clients and friends of the brand, adding an inclusive and lively touch. Our campaign was set against the electric backdrop of Club NL, infusing the collection with an unmistakably funky vibe. Prepare to unleash your unique style with our diverse range of options. From elegant pieces to funky ensembles, we've got you covered. The best part? You can have them custom-made to perfectly match your individual taste and preferences. Explore the magic of classic fabrics and sparkling sequins, or embrace the fun and fearless energy of tube dresses and hooded catsuits.
The Marmelstein Festive Collection is all about setting your own fashion rules and making a statement. Get ready to turn heads, hit the dance floor, and own the party season with our extraordinary designs that celebrate your vibrant spirit. Let the festivities begin!
From left to right: Feathered Tube Dress Long - Leopard Sequins Dress - Bouclé Dress - Feathered Tube Dress Short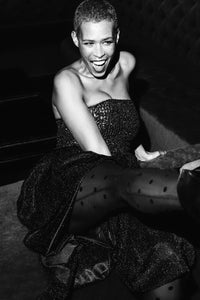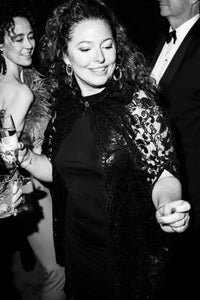 Fitted SLVS Dress & Lace Cape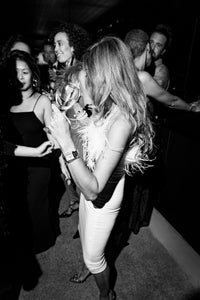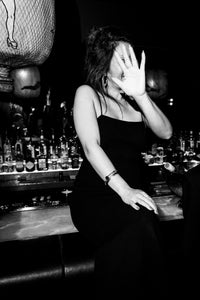 If you find yourself captivated by the items showcased in our Bar Rouge Campaign, we invite you to reach out to us with any inquiries. We warmly welcome you to visit our atelier and explore the possibilities firsthand. Feel free to contact us for more information.